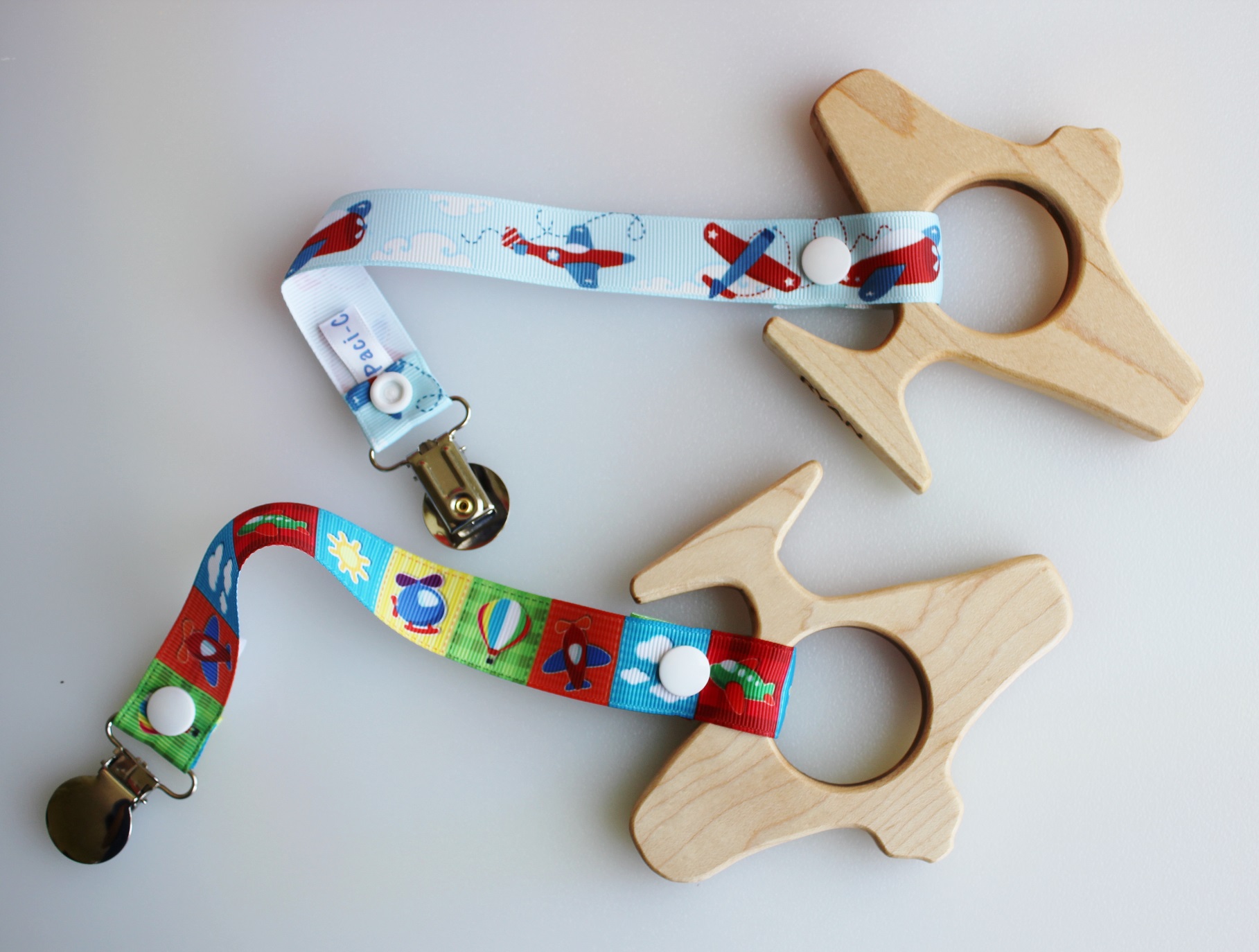 Shop
Wooden Airplane Teether
Wooden Airplane teether is made of hard maple that won't splinter and is naturally anti-bacterial. It is sealed with an organic coconut oil and beeswax finish, perfect for soothing baby's gums. The Airplane teether is accompanied with an airplane themed Paci-Catcher and the Jet comes with a stars Paci-Catcher! Use the Paci-Catcher to attach your teether to your stroller, car seat or even you baby. It can also double as a pacifier clip!

Optional: Free Personalization upon request. Just fill out the prompt once you add the item to your cart!

** Paci-Catcher works with any pacifier, but you will need an adapter for soothie or mam brands, which can by found in the shop here: www.pacicatchers.com/shop/adapters

*** All Paci-Catcher products are CPSIA compliant.

*** All teethers are handmade, so they are individually cut and sanded by me. Because they are not cut by a machine, there may be some variances in in shape, but I do my best to get them as precise as possible.